Shopping Cart
Your Cart is Empty
Thank you for your business!
You should be receiving an order confirmation from Paypal shortly.
Exit Shopping Cart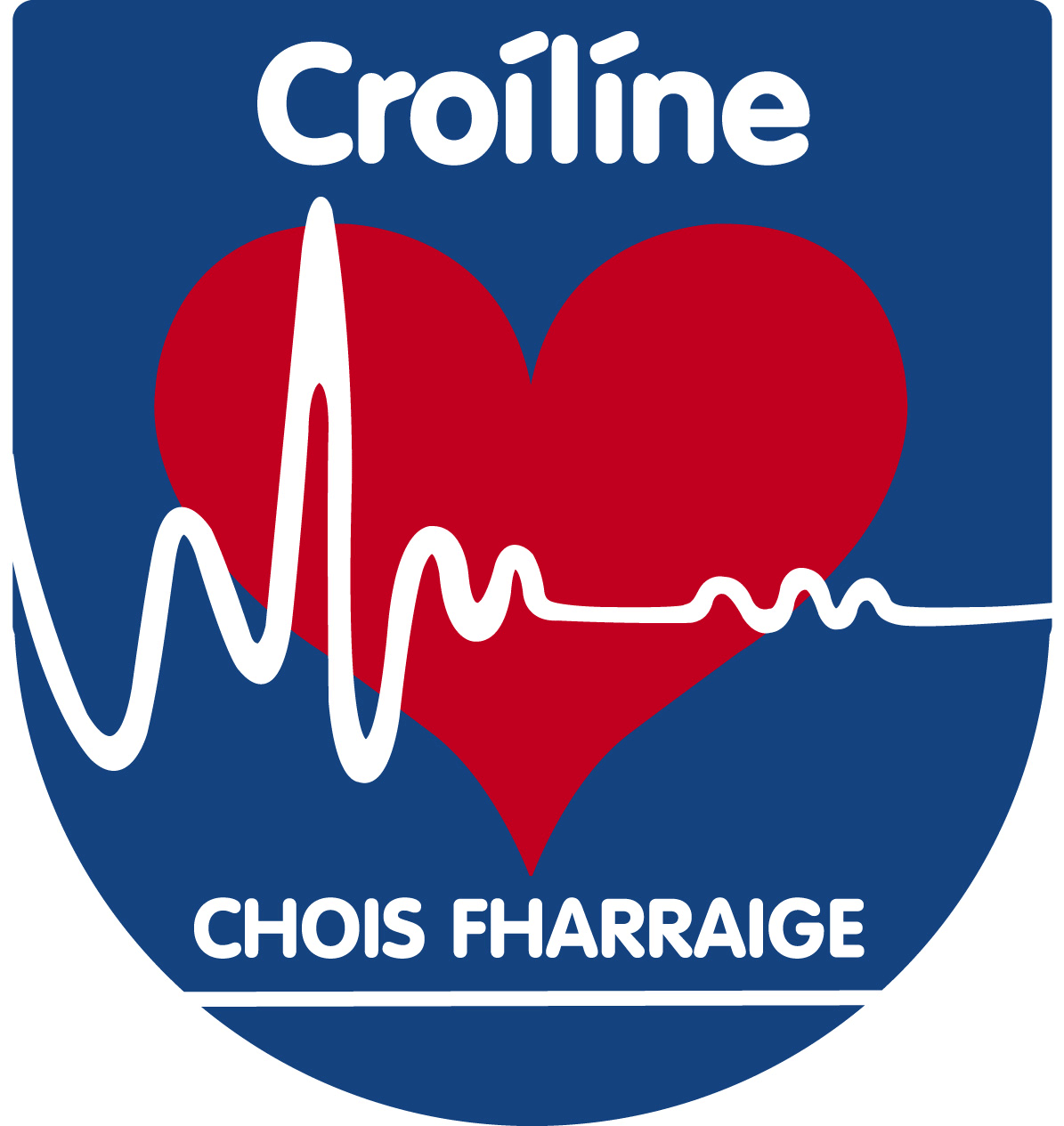 Is eagraíocht phobail í Croílíne Chois Fharraige a bunaíodh chun aíseanna a chur ar fáil le freagairt ghasta, éifeachtach a dhéanamh ar Stad Chardiach Obann
Croí líne Chois Fharraige is a community group which has been established to provide the resources to respond to Sudden Cardiac Arrest quickly and effectively.
I dtús na bliana 2013 a bunaíodh Croílíne Chois Fharraige. Cheana féin, tá traenáil CPR faighte ag 150 duine, 35 traenáilte mar Chéad Fhreagróirí Cairdiacha agus 8 dífhibrileoir, a bhfuil fáil orthu 24/7, curtha suas idir na Forbacha agus Indreabhán. Déanfar cothabháil go rialta ar na dífhibrileoirí, a dtugann comharthaí ar an mbóthar mór le fios go soiléir cá bhfuilid.
Tá an grúpa cláraithe go hoifigiúíl leis an tSeirbhís Náisiúnta Otharcharranna, ceantar an Iarthair agus is tríd an Lárionad Rialaithe Otharcharrana i gCaisleán an Bharraigh a ghníomheoidh sé sa chás go dtagann glaochanna éigeandála cairdiacha as an gceantar atá faoina chúram.
Tá traenáil i CPR agus in úsáid dífhibrileora faighte ag na CFR's átá sa gceantar sin .

Tá tionscnamh 'traenáil an traenálaí', faoina mbeidh daoine áitiúla in ann oiliúínt CFR a thabhairt idir lámha anois ag Croílíne Chois Fharraige. Tá de rún acu freisin go leathnófaí an scéim amach i gceantair eile i gCois Fharraige.
Croílíne Chois Fharriage was established in early 2013 and has now trained 150 people in CPR, 35 as Cardiac First Responders and has installed 8 defibrillators with 24/7 access from Furbo through Inverin. These defibrillators are clearly signposted from the main road and will be regularly maintained.
The group is officially registered with the National Ambulance Service West and is activated through the Ambulance Control Centre in Castlebar to respond to appropriate cardiac emergency calls in the area
Local CFRs are trained in CPR and in the use of a defibrillator.
Croílíne Chois Fharraige has now trained our own trainers meaning that more people can be trained as CFRs. They are also working on extending the programme into other areas of Chois Fharraige
Croílíne AGM -28th March 2018
Committee for 2018/2019
Cathaoirleach - Johnny Feeney
Rúnaí - Maire Ui Neachtain
Cisteoir - Niamh Nic Cartaigh
Hardware Officer - Declan Fitzsimons
Training Officer - Toni Ui Chiardha
Fundraising Officer - Mary Ui Conghaile
National Ambulance Service Liaison - Fionnuala Ni Chonchubhair
Press Officer/Web - Rebecca McGrath
Bartley Fannin
Aodán Mac Donncha
Trainers - Toni Ui Chiardha, Anthony Ryan
/